There are 2 ways to check your clients in.
1. Use the app
You just need to ask your clients to share the QR visible in their account and scan it with the LegitFit app by opening the app and going into the QR scanner Section.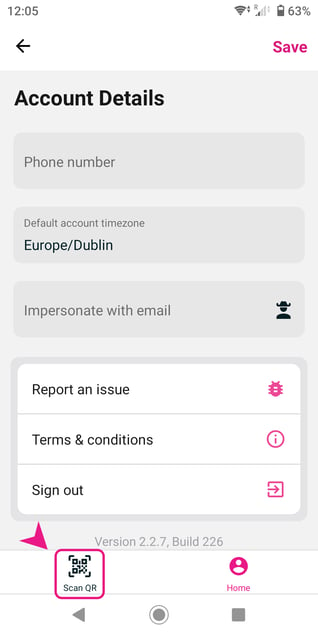 After that, a pop-up screen will appear with the client details and a green tick on it.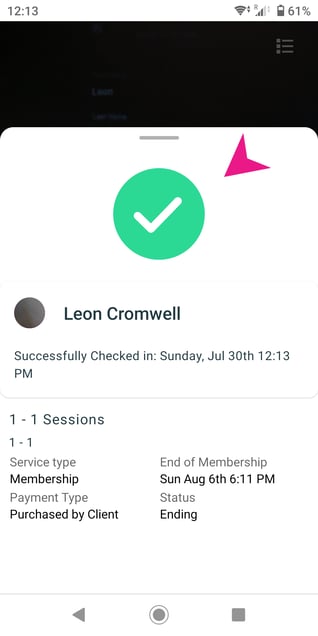 Note: Make sure they(Clients) have an Open Access turned-on service or have a booking in the next 15 minutes otherwise it will show this error.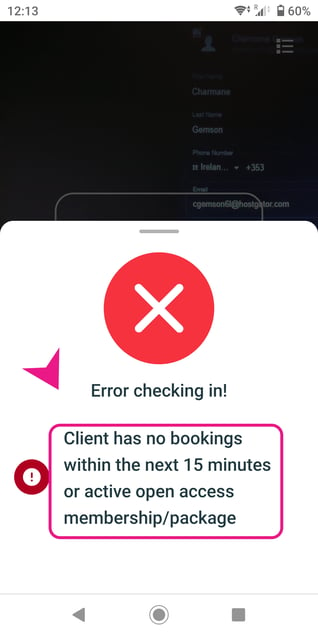 🚨Important: Make sure you've turned on the Open Access Settings (When a customer purchases a service with open access they will be able to scan in and access the facility without a prior booking) for your memberships/packages, as shown below:-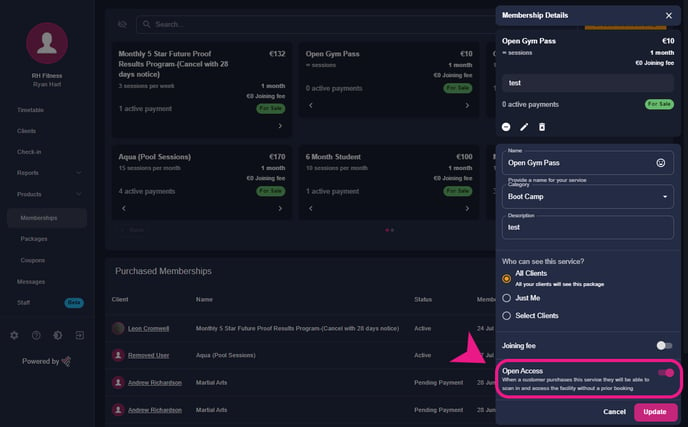 2. Use the QR Scanner connected to your Laptop
The second way is through a QR Scanner device connected to your desktop/laptop We always recommend this scanner via this link: QR Scanner
Note:- In order to scan your clients successfully, make sure to connect a QR scanner device correctly to your PC first.
First, set the scanner to USB_COM or Serial output mode. This can be done from the device's user manual and booklet and scanning using the bar code.
Next, in LegitFit go to the Check-in tab on your desktop/laptop, connect your scanner, and then scan the QR code of your client.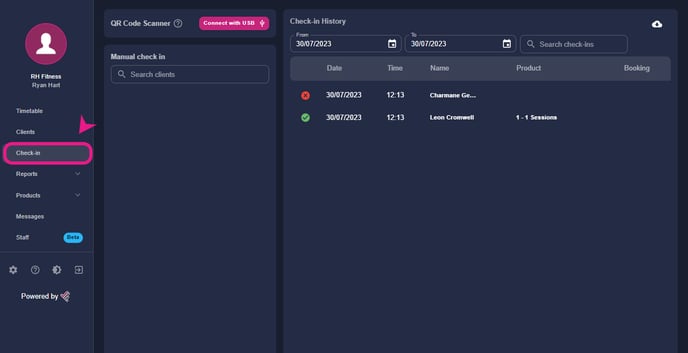 After scanning their QR code, it will show the client's name and their membership details along with a green tick and also will show their names on the check-in history page, as shown below.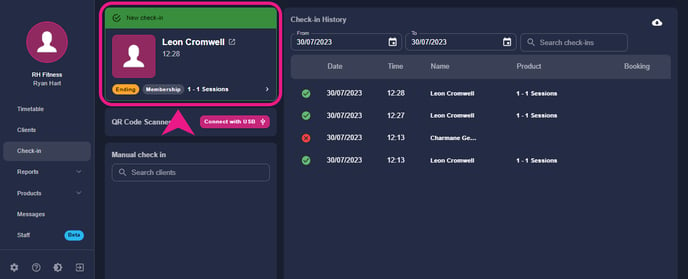 P.S: You can also download the check-in report for your clients checked in if you go to the top right of your screen and there you'll see a button to download the report as shown below:-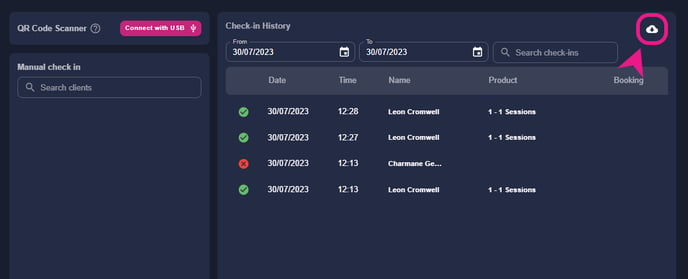 Please check the link below if you want to know how to manually check your clients in even if they don't have any service or a prior booking.
👉 Click the link