Can I show my timetable so non-clients can book sessions?
Yes, you can!

Follow these steps and we will have your timetable ready for all 😉
Go to your settings page and to System Settings. Or you can click the link https://legitfit.com/dashboard/settings/system
Here you'll see the option of Public Timetable.
Enable your public timetable and you can also set a unique username.
You can share and copy the link below to give non-clients access to your Public sessions.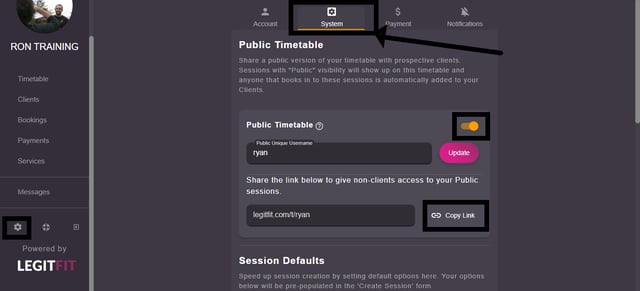 Once you've enabled your public timetable button, you can also quickly access the link by clicking the link

button located on the right top of the Timetable tab.
You can share the public timetable link on your social media or on your website.

Note: Make sure you've enabled Public in your sessions, so the general public can see and book in your sessions.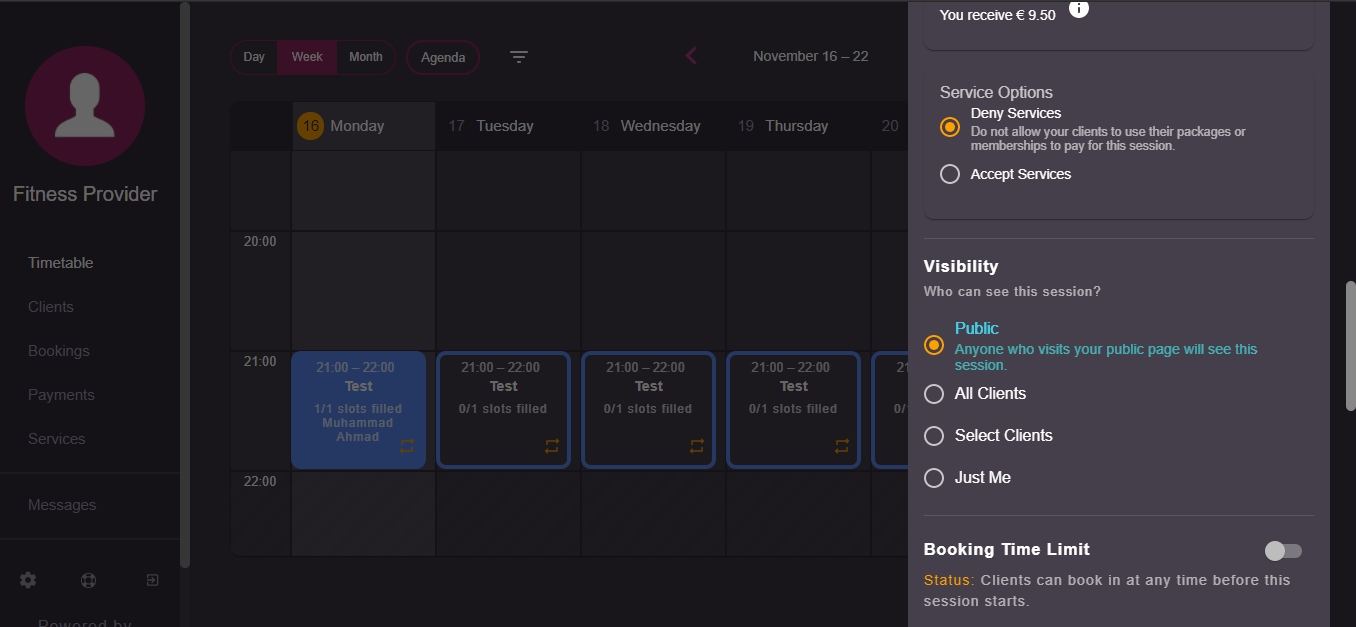 Note: For clients to sign up to your LEGITFIT account to see services before making any bookings see this articles: Direct Sign-up