Is there a way my clients can get an automatic refund if they cancel a session?
Yes - but it is for an automatic refund of their membership/package session.
For monetary refunds please see this page: Refunds
On the following link, you'll find the Auto-Refund Credits button near the bottom of the page.
https://legitfit.com/dashboard/settings/system
Turn this button on, and set a time duration for your clients to cancel a session so they can receive an automatically refunded session.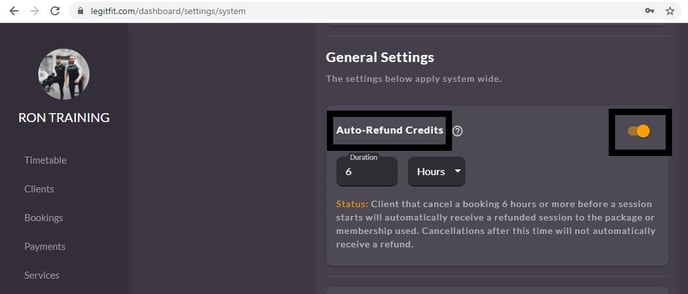 e.g Clients that cancel a booking 6 hours or more before a session starts will automatically receive a refunded session to the package or membership used.
Cancellations after this time will not automatically receive a refund.