By setting up auto refund credits, your clients will automatically be refunded the credit to their account when they cancel a session/class depending on your set duration without you to having manually refund them.
How to Auto-Refund Credits
Step 1: Finding the settings section
You'll find the settings section on the left bottom of your screen below the staff section.

Step 2: Going to the "System" page in the settings
To locate the "System" page, Setting > System.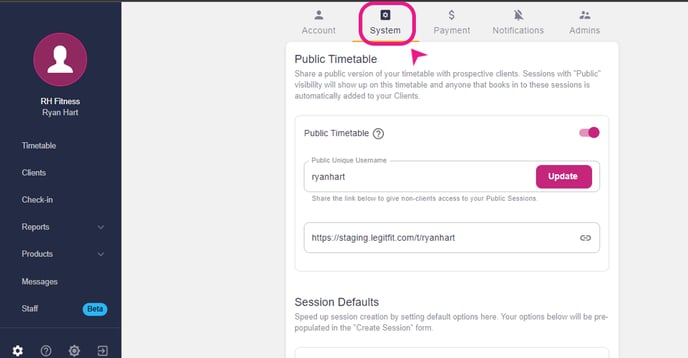 Step 3: Setting Auto-Refund Credits
In the system setting under the settings page, you'll find the Auto-Refund Credits option if you scroll down a little bit. You can turn it on by toggling the button and after that, set the duration of your choice and press "Save Details" at the bottom to confirm.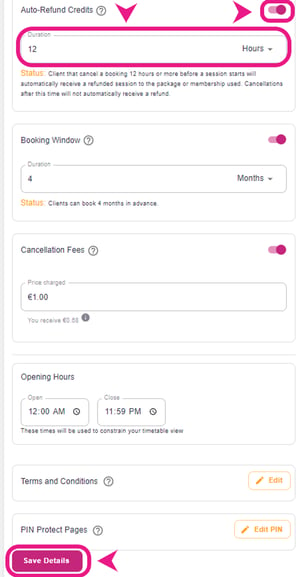 Note- It is for an automatic refund of their membership/package session.
For monetary refunds please see this page: Refunds