Is it possible to check in for the session that I want to attend in my gym?
Yes! You can share the QR code that's visible in your account with your fitness provider when you go to the gym and they can use that QR code to check you in.

When you sign in to your Android/IOS app, you'll see a tab with the name QR Code and here you'll find the QR Code that will be used by your fitness provider to check you in.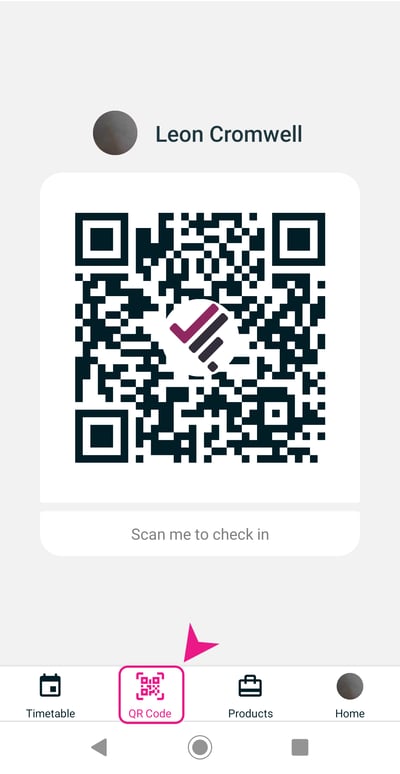 If you're signed in to your web app, then you'll need to click/tap on the three lines in the top left corner and a side window will appear, the QR code will be visible at the bottom left of that window.