How can I make a purchase online with my provider?
In the main dashboard of your LEGIT FIT account, select the Products tab.
When you're in the Products tab you will be able to see two more tabs "Memberships & Packages" in there you will see all the active memberships/packages made available for purchase by your fitness provider.
Here you can tap on the Buy Now Button and read the provider's Terms & Conditions and more information about that service in general.
Once you've made the purchase you're all good to go and you can book in from the calendar! 😎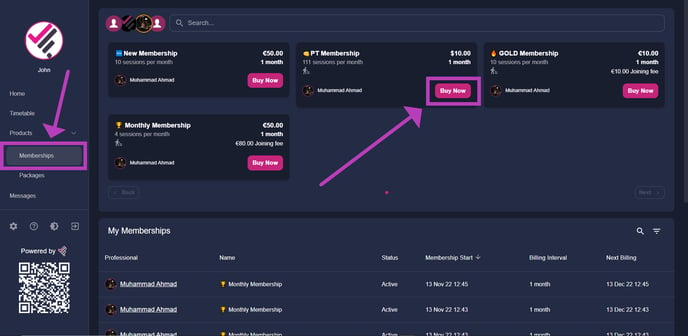 This video also helps explain how to purchase a service from your fitness provider!