👀 I can't use my purchased package or membership?
I have just purchased a service, why is it asking for my card details when I book a session?
This could be that the service you have brought is not for use on the particular session you wish to book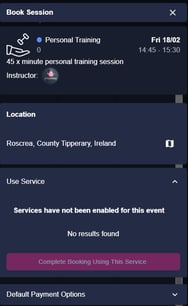 Or this might be an issue on your professional's side 😱 They might not have their services turned on in the calendar for the particular session.
Please let them know you are unable to book and ask them if your purchased service is turned on in the calendar and available for use 💪