The Switching of Memberships feature allows you to change your client's memberships without affecting their payment method or their billing dates.
How to Switch or change a client's membership
Step 1: Find the memberships tab
You'll find the Memberships tab under the Products section on the left side of the screen under the Reports tab.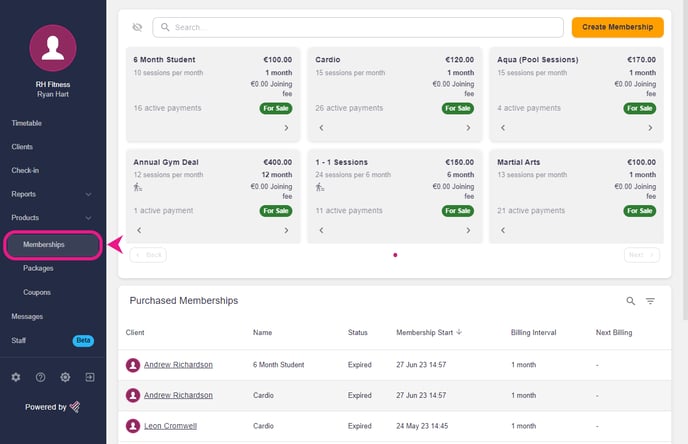 Step 2: Find the client's membership
In the membership section, search for the name of the client that you are looking for using the search box on the right side of the screen.
After searching their name, you'll see all the memberships assigned to that client. Tap/click on the membership that you wish to switch.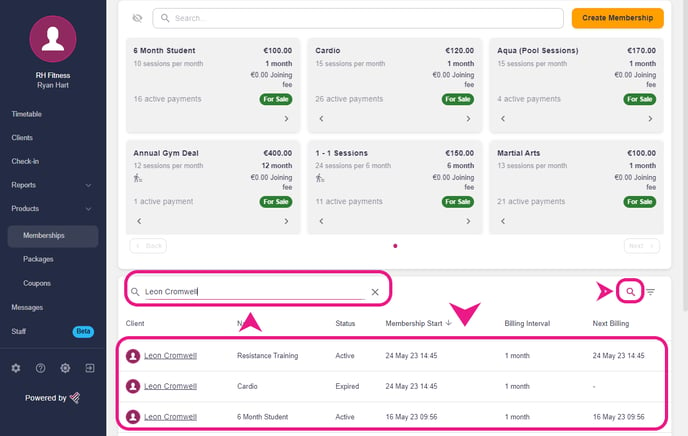 Step 3: Switch the membership
After clicking/taping on the membership a pop-up window will appear, there you'll find the Switch Membership button 🔄, tap on it.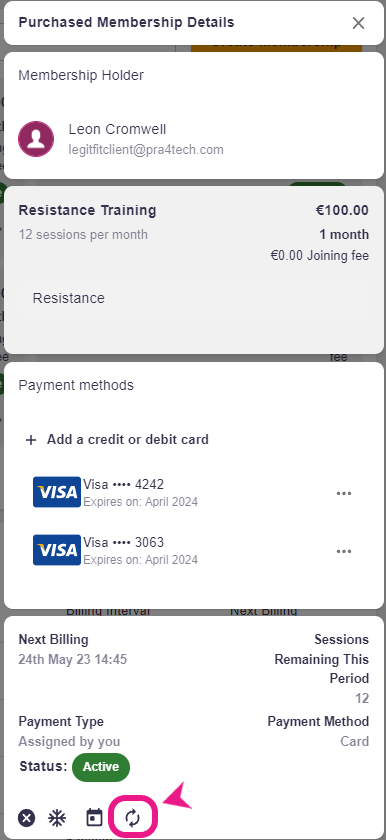 Now just select the new membership that you want to switch with the old one and press the Switch Membership button.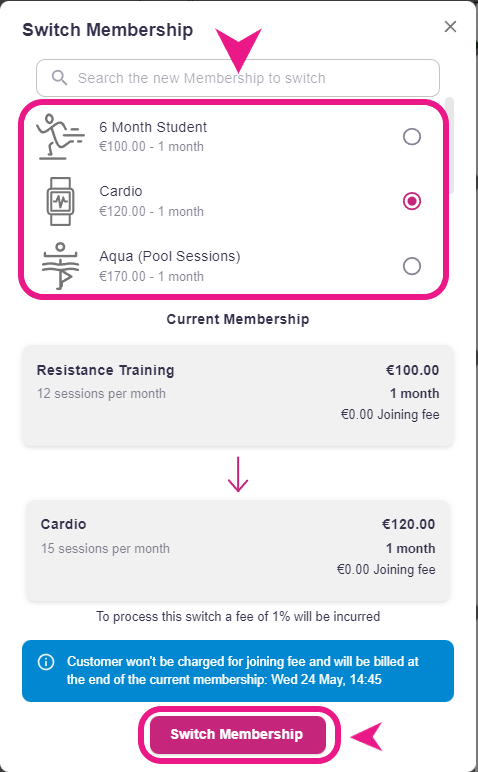 Alternatively, there is one other way to do that by going to the Clients tab, it's the same process as above. Check out the video attached below that shows how to switch membership from the client's tab.
Note:- Old membership of the client will be canceled and a new membership will be assigned at the old membership's next billing/end date but the client will still be able to use the old membership until its end date.
Any bookings made using the old membership past their next billing date will cancel automatically.