Black Friday, Xmas, or just a family discount? - The system allows you to create a coupon that you can share with your clients so that they can use it for a discount or you can also apply it for them from your side when assigning a membership to them
How to create a coupon


Step 1: Finding the Coupons section
To locate the Coupons section: simply go to Products > Coupons


Step 2: Locating the Create Coupon button
Once in the Coupons Tab, you'll see a button

to create a coupon. Here you can create a coupon of your choice.


Step 3: Creating the coupon
After clicking on the Create Coupon button, a popup window will appear and you'll have to put in the information about your coupons like the name, discount code, the type of discount, and the duration.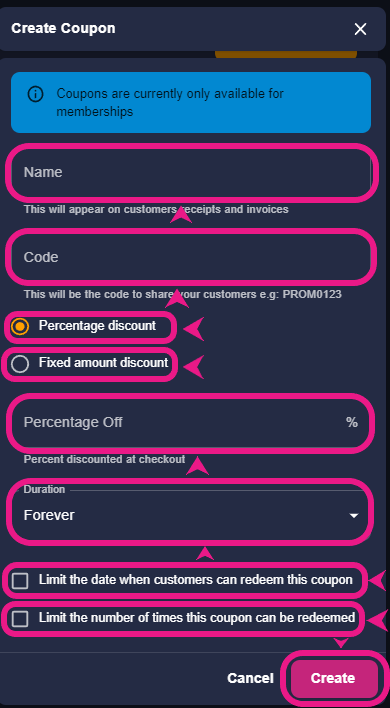 Note: Currently coupons can only be applied to memberships.