How do I add a client so they can make payments and book into classes/sessions? You can add clients to your system and after you add them they will receive an invite email in their inbox to join your system and see your sessions & offered services
How to add clients to your LegitFit System


Step 1: Finding the Client section
You'll see the "Client" section on the left side of your main screen below the "Timetable" section.


Step 2: Adding Single client
In the "Client" section, you'll find the "+NEW CLIENT" at the bottom of the screen, click on it.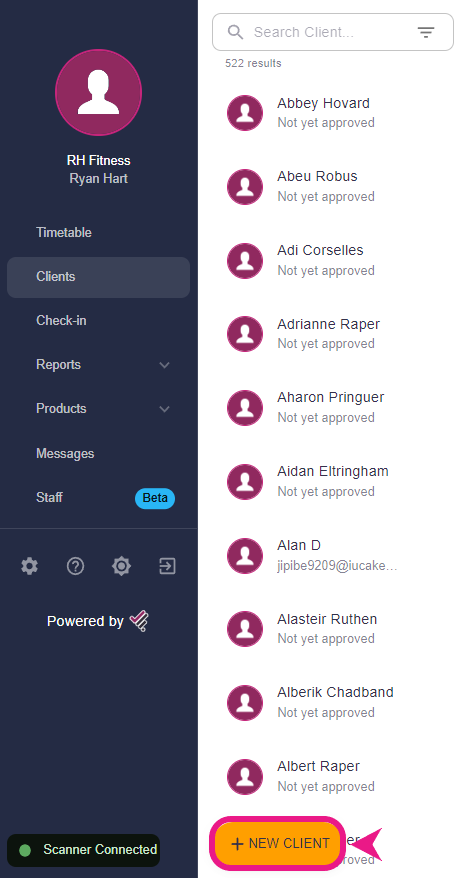 After clicking on it, a side window will appear on the right side and will ask for Client details. Just put in the details and click "Confirm".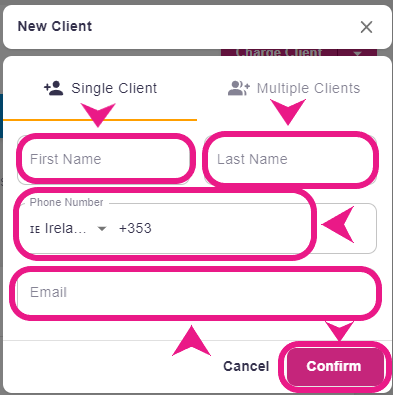 Adding multiple clients at once
If you want to add multiple clients at once then you'll have to select "Multiple Clients". After that you'll see a "Choose a file" button, click on it and upload the CSV file that contains the details of your clients.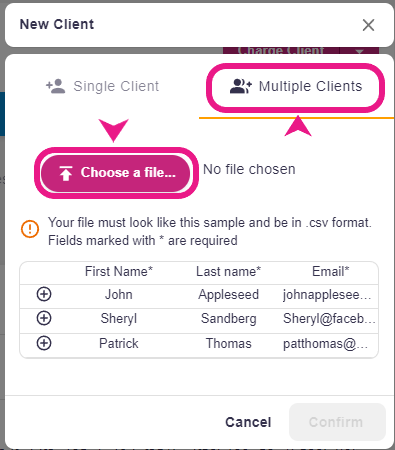 Note:- Please make sure to create a CSV file of your client's first name, second name, email, and contact number first (Optional). it should be in the order shown in the screenshot below:-