Have you got a coupon code to get a discounted price from your fitness provider for the membership or package you're about to buy and don't know how to apply/use it? Then the following video and instructions are for you.
How to apply/use a coupon?
Step 1: Finding the Memberships/Packages Tab
You need to navigate to Products> Memberships/Packages


Step 2: Choosing the membership/package to apply a coupon
Once you're in the Memberships/Packages tab. Click on the buy now button to open the product's details.


Step 3: Applying a coupon to a membership/package
Once you click/tap on the buy now button, you'll be able to see the membership or package details and the option to apply the coupon.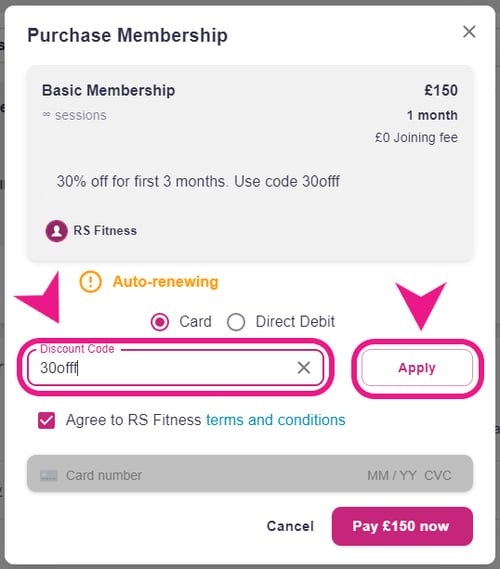 P.S. With our latest updates, Coupons can now be used/applied to both memberships and packages.