For your sessions, you can now insert a new & different video link (Youtube, Vimeo, zoom recording, etc) to replace the default meeting link
How to change video links for sessions
Step 1: Selecting the session
Go to the timetable and click on the session that you wish to change the video/meet link of and a side window will appear.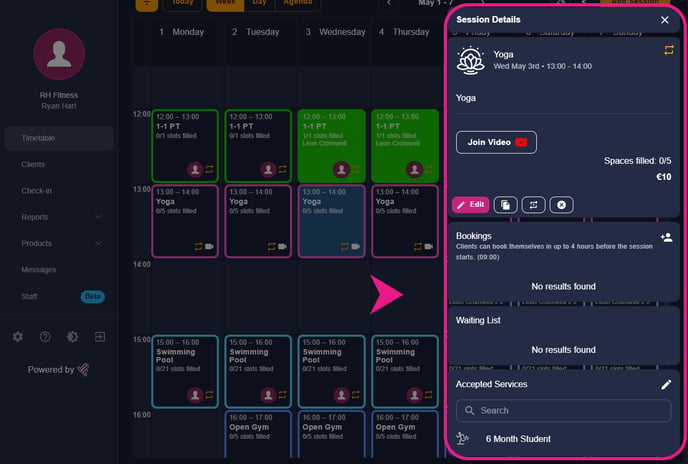 Step 2: Editing the session and replacing the link
In that window, you'll see an edit button, just click on it, After that just paste the new link in the URL section below.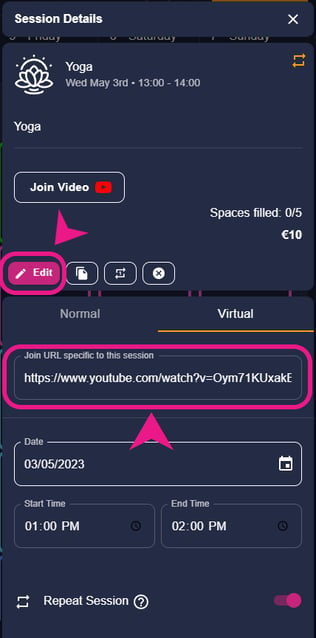 Step 3: Updating/Saving the changes
After replacing the link, just scroll down to the bottom and you'll see the "Update" button, click on it and the changes will be saved.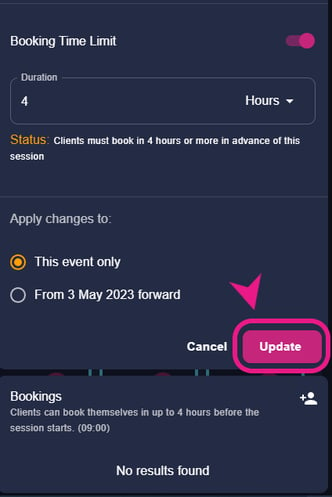 Note: Make sure to select "This event only" if you are changing that link for only one session and select "From x Month 20xx forward" if you are making changes to all of the future sessions/recurring chain before clicking on the "Update" button.