Is it possible to add a different recording or a video meeting link to specific sessions?
Yes, you can!

For your sessions, you can now insert a new & different video link (Youtube, Vimeo, zoom recording, etc) to replace the default meeting link.

You just need to click on a Virtual Session whose link you want to change/edit.

Once you are in the session details, click edit - after clicking on it, you'll see the link of that virtual session there, after that you can replace it with a new link.

See the pictures attached below for step by step guide.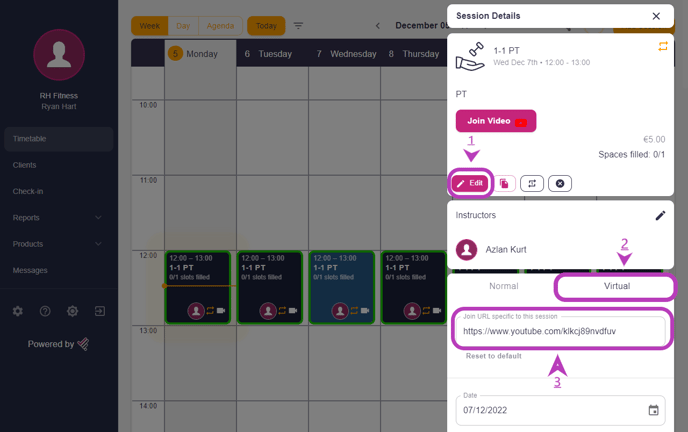 📌Make Sure to Click on Update at the end of the session details to Save the changes.