The broadcast feature allows you to send messages to all of your clients at once. It's a great way to let them know about any new offers or communicate an important message in a timely manner.
How to send a broadcast message to your clients
Step 1: Finding the Messages tab
The first step is to find and go to the messages tab of your account, it can be found on the left side of your screen below the products tab.


Step 2: Finding the broadcast message option
Once you're in the messages tab, you'll be able to find the broadcast message option at the bottom of your screen.


Step 3: Sending the broadcast message
Here you can type your message and press "Send" to send it to all of your approved clients and they'll receive your message in their emails.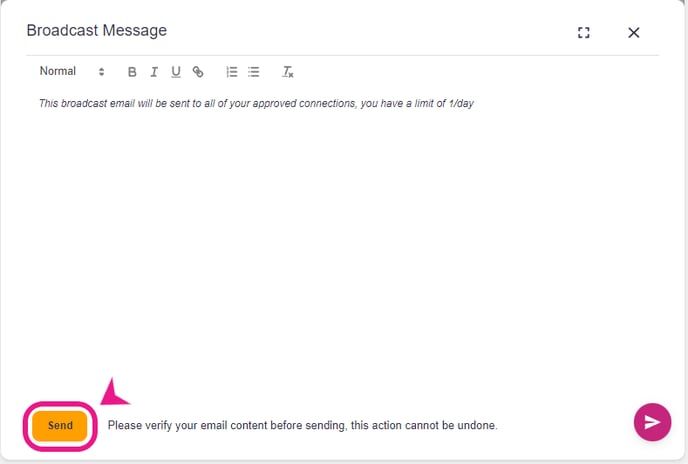 Note: This feature is only available for Platinum & Ultimate users. Only one broadcast message can be sent daily. Click here to upgrade.