I was wondering... Can I send the same message to all my clients, without doing it individually?
Yes, you can!

The ability to send a broadcast message is available on Legit Fit 😃

However, this feature is only available for Ultimate users.

To send a broadcast message follow these steps:
Go to the Messages tab in your account.
Once you are in the messages tab, you'll see the option of Broadcast Message.
Here you can type your message and send it to all of your approved clients through email.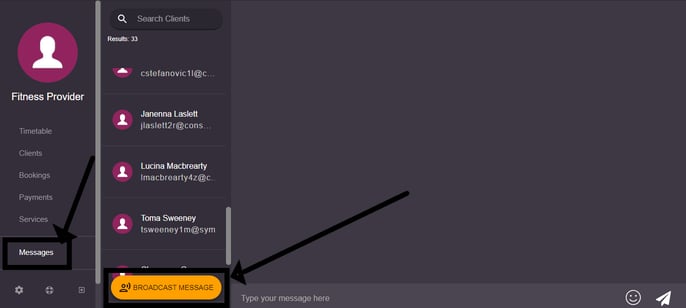 Note: You can only send one broadcast message per day.