You can add a one-time joining fee that your members pay when they join a membership program. You can add this fee for your memberships to cover administrative or other costs associated with setting up a new membership account.
How to add a joining fee for memberships


Step 1: Finding the Memberships Tab
You'll find the Memberships tab under the Products section on the left side of the screen under the reports tab.


Step 2: Adding a joining fee for the membership
Once you're in the memberships tab, you'll see the 'Create Membership' option in the upper right corner.
Once you click/tap on it, a pop-up window will appear. Fill in all the information, and at the bottom, you will see the option 'Include a one-time joining fee on first payment' Just check the box, put the fee, and tap/click on Create.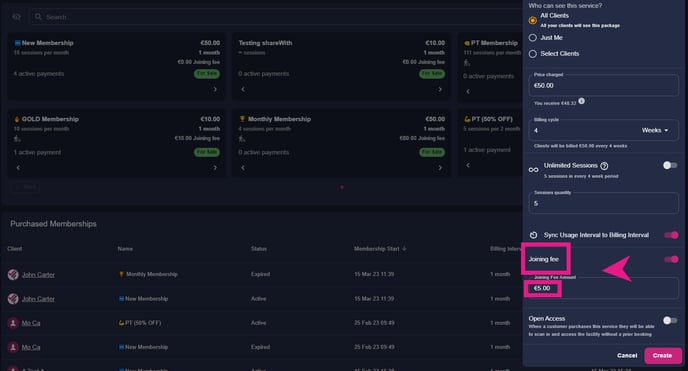 And if you want to add a one-time joining fee for an already created membership then check out the video below:-