You can charge and assign membership/packages to customers using their card details yourself. The video and steps are shown below.
How to assign a Membership/Package to clients using their card details
Step 1: Finding the Memberships/Packages tab
You need to navigate to the 'Products' tab of your account on the left of the screen. You will find two tabs in there 'Memberships and Packages'.


Step 2: Choosing the membership/package to assign
Once you're in the Memberships/Packages tab, open the membership/package that you want to assign your clients using their card details by tapping/clicking on it.


Step 3: Assigning the membership/package
In the Membership/Package details, you will see an 'Add clients' icon on the right side of the window Tap/Click on that icon.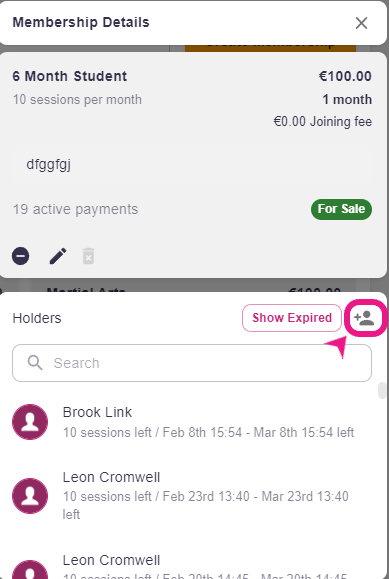 After clicking on that icon a small window will pop up. Search for the name of the client in there and select them, select the 'Card' option, put in their card details, and then press Confirm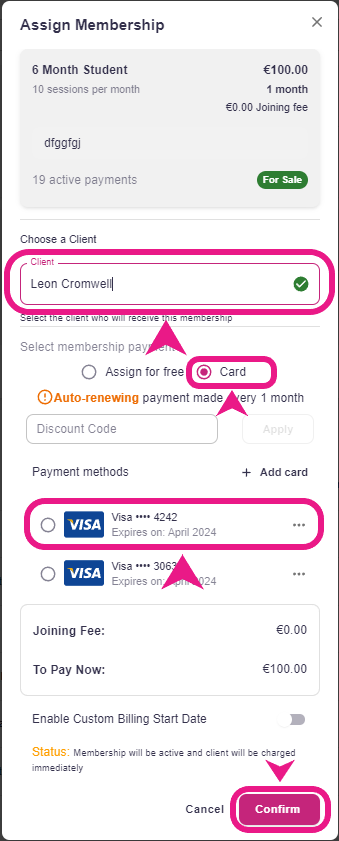 If you are having difficulty following this tutorial or want our help, you can reach out through our support page or send us an email at support@legitfit.com.